OSMAN GÜRSOY EXPERTISE
---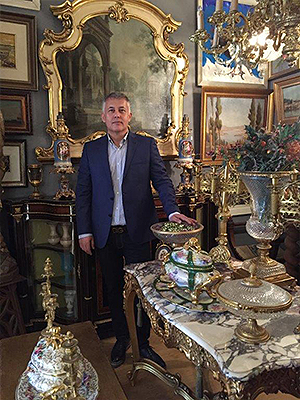 Not everything that looks old is old, not every old thing is ANTIQUE. Antique, which means" special items in demand", comes from old items. Nice undiscovered antiquities are waiting to be discovered around the corner or at the bottom of the crate. It adds value to its value as it waits.
A painting you throw in the dusty attic, a silver candlestick with blackened color, a vase forgotten in the corner, a jewel you forgot to give your ancestral heirloom items that can be found in every house left by your family to the Antiquary and then you should benefit from the expertise service of Osman Gürsoy, who will guide you in the light of his 24 years.
You can take your belongings to Osman Gürsoy or make an expert by sending a picture. Your belongings, which will be rigorously examined by an expert team, will then be returned to you.
In order to find a buyer for its value in select auctions, it will be guided by Osman Gürsoy and your property will be sold at its value.
In order to carry the past into the future, Osman Gürsoy, who set out with the slogan that we must protect the past, reminds us that it is the duty of every individual to transfer our works of art to future generations with this service.
Osman Gürsoy invites owners of Works who do not know where to apply, despite being an antique paradise of Istanbul and Anatolia, to the antique and art house in Beyoğlu Cihangir Çukurcuma.